HOW TO Submit SAMPLES FOR S-BHRA / HR-URTICARIA TEST
1. Print out the requisition form and fill in the requested information: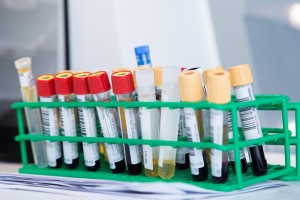 2. Send it together with the serum sample to:
RefLab ApS
Ole Maaløes Vej 3
2200 Copenhagen N
Denmark
Sample preparation
The sample should be 1-2 ml plain serum in an SST tube.
The serum sample can be stored up to 2 weeks at ambient room temperature.
Sample shipment
The sample and requisition form must be sent in an envelope or transport container for biological samples
Inside Europe the sample can be shipped on ambient temperature (no cooling needed)
Outside Europe it is recommended to ship the samples frozen and preferably collecting sera from multiple patients before shipping
The test result will be returned within 7-21 business days after receipt of the sample.