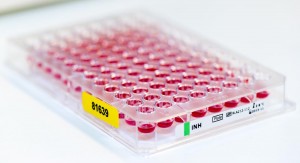 The HR-Test can be performed on three different standard plates:
Inhalation
Food
Dermatology
and on individual allergens chosen from RefLab's standard allergen list, see HR-Test requisition form.
It is furthermore possible to perform the HR-Test on non-standardized materials, for example:
Environmental samples
Occupational samples
Food samples
Supplied drugs
Non-standardized materials must be provided by the requester along with the blood sample.
Please note, RefLab does NOT accept or test for cytotoxic/chemotherapeutic agents or other toxic agents.